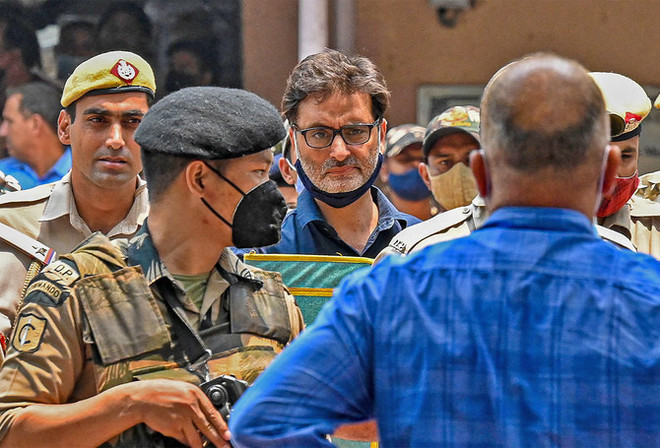 On May 25 last year, the Indian court sentenced Yasin Malik to life imprisonment. (Photo: AFP)
India's counter-terrorism National Investigation Agency (NIA) has filed an appeal in the Delhi High Court to commute the life sentence of Kashmiri leader Yasin Malik to death.
According to India Today, the NIA had sought the death penalty for Yasin Malik before the trial court but rejected it and sentenced him to life imprisonment.
A two-member bench comprising Justice Siddharth Mridul and Justice Talwant Singh of the Delhi High Court will hear the NIA's plea on Monday.
On May 25 last year, the Indian court convicted Yasin Malik in the case of financing terrorism and sentenced him to life imprisonment.
He was convicted under terrorist financing, terrorist acts, being part of a terrorist organization and other criminal activities.
During the trials of the case, Yasin Malik protested the charges, saying that he was fighting for freedom.
The separatist Kashmiri leader was sentenced to life in prison under Section 121 (promoting war against the state) of the Indian Penal Code.
Yasin Malik was sentenced to 10 years imprisonment with hard labor and a fine of 10 lakhs for 10 other crimes including twice life imprisonment and was ordered to carry out these sentences immediately.
Yasin Malik was arrested by the National Investigation Agency in April 2019 in a two-year-old case of 'funding of terrorism and separatism'. He was earlier detained under the Public Safety Act since March.
He is also accused of killing four Indian Air Force officers in 1990, in which seven others were named along with him. In 1995, the Jammu and Kashmir High Court issued a stay order in this case, which was quashed by the same court in April 2019.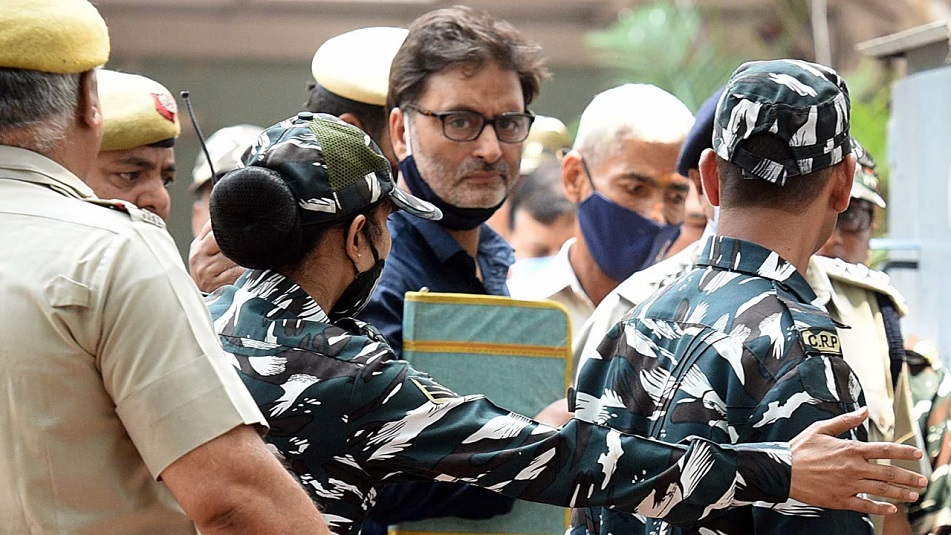 Yasin Malik was also accused of planning to kidnap Rabia Saeed, daughter of former Chief Minister of Indian-administered Kashmir, Mufti Muhammad Saeed in 1989.
Yasin Malik

who are
Yasin Malik is a prominent pro-independence leader of Indian-administered Kashmir and chairman of the Jammu Kashmir Liberation Front (JKLF).
The Jammu Kashmir Liberation Front is the champion of the complete independence and unity of Jammu Kashmir, a state divided between Pakistan and India. Multiple factions of JKLF are active in India and Pakistan-administered Kashmir and other countries as well.
Yasin Malik became active in pro-independence politics from his youth. He also faced imprisonment several times. Until the mid-nineties, Yasin Malik's party justified armed actions against India, but in 1994, the party announced a non-violent political movement. Later, Yasin Malik also launched a signature campaign in Indian-administered Kashmir.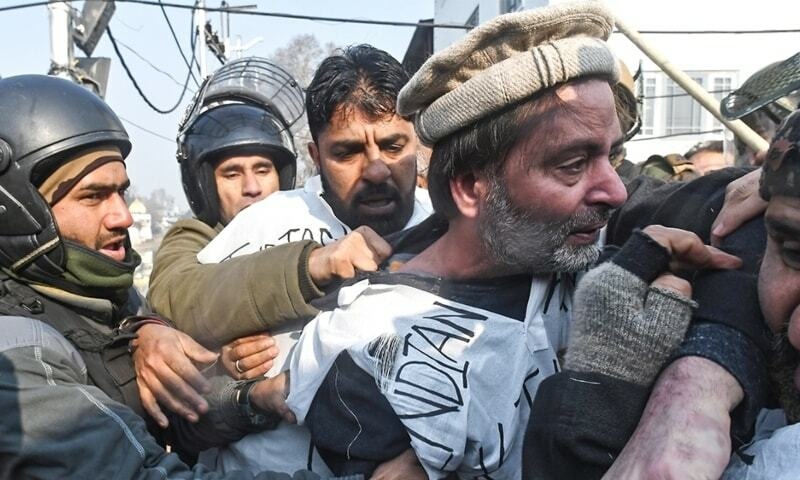 During the military dictator General Pervez Musharraf's tenure in Pakistan, when talks started with India's Vajpayee government on the issue of Kashmir, Yasin Malik visited Pakistan along with other Kashmiri Hurriyat leaders, and he was very active in Pakistan-administered Kashmir. was welcomed.