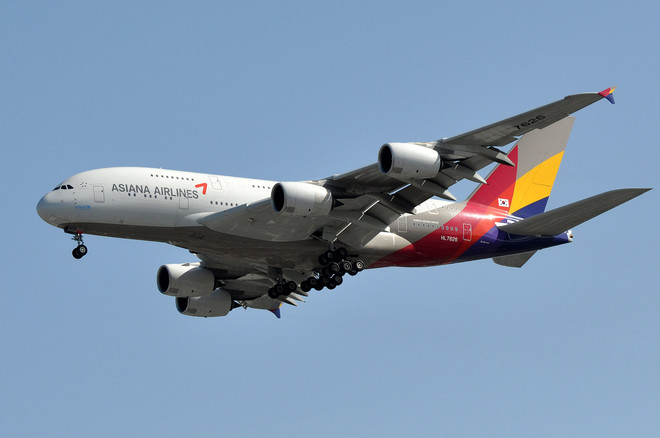 According to the spokesperson, when the door was opened, the plane was at a height of 200 meters. File photo: AFP
South Korean police have started an investigation into the opening of the door of the Asiana Airlines plane during the flight.
According to news agency Reuters, the plane's emergency door opened before landing in the city of Daegu on Friday.
According to the airport's flight schedule, Airbus A
321

The plane landed safely in Daegu at 12:30 local time with the doors open.
The plane took off from Jeju Island an hour ago.
According to the emergency aid department at the airport, no one was injured in the accident, but nine passengers were shifted to a nearby hospital who were having difficulty breathing.
According to Jeju Island's education department, eight school children were among those who were taken to hospital.
Asiana Airlines officials say police are questioning a passenger whose seat was near the emergency exit.
According to an airline official, "A passenger sitting near the emergency exit said he touched the door lever. Police are investigating the person."
An Asiana spokesman said the plane was two to three minutes away from landing when a passenger sitting near the door turned the lever to open it.
In a video posted on Twitter, it can be seen that a strong wind is blowing inside the plane.
Asiana Airlines A321 lands safely at Daegu Airport in South Korea after the emergency exit door was opened by a passenger on approach. 9 people taken to hospital with breathing difficulties. pic.twitter.com/Jzed4PMDvc

— Breaking Aviation News & Videos (@aviationbrk) May 26, 2023
According to the spokesman, when the door was opened the plane
200

It was meters high.
According to the spokesperson, since the plane was landing, all the passengers were wearing safety belts attached to the seats.