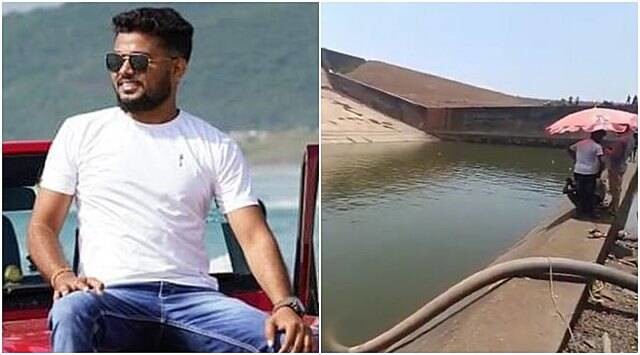 The food inspector took water from the dam for two days with the help of local people after the phone fell (Photo: Indian Express).
In the Indian state of Chhattisgarh, a government official's passion for selfies became so expensive that he even lost his job.
According to the Indian Express, 32-year-old food inspector Rajesh Vishwas, who was posted in Pakhanjore town of Kankar district, while trying to take a selfie on the side of the dam, his mobile fell into the water and to find it, he emptied the entire dam.
The report said the phone was the Samsung S23 Alter, which is priced at INR 95,000.
The water transfer work was started on Tuesday and completed on Thursday.
However, later the matter came to the notice of the officers, on which action was taken against the food inspector. This has also been confirmed by Kankar District Collector Priyanka Shukla.
He says that 'the officer did not have the authority to draw water from the dam and that is why action has been taken against him.'
Rajesh Vishwas had come to Pralkot for a picnic with his friends and while trying to take a selfie, he threw his mobile phone into 10 feet deep water.
He told Indian Express that 'some divers of the village searched for the phone by diving for two days but could not find it and then they advised to take out a few feet of water from the dam.'
He further said that 'I said that the phone must have been damaged by now, but the local people said that it might be fine and they were ready to help me.'
Regarding the phone, he said that he had bought it two months ago and was worried since losing it.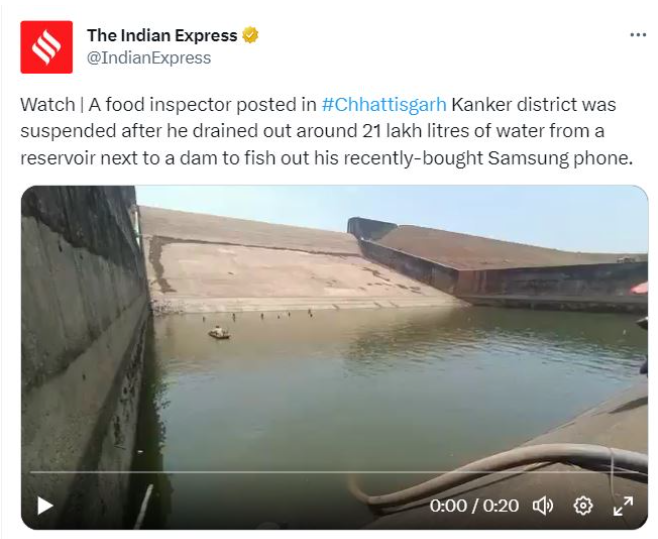 "I called the sub-divisional officer, water resources, and he gave orders verbally, on which I got a pump on rent for seven and a half thousand rupees and started drawing water."
During the conversation, he had the same phone in his hand which was found after draining the water, but it was in a bad condition.
Accusing the media of exaggerating the issue, he said that the reservoir was only used by picnickers for bathing and was not for irrigation.
On the other hand, Kankar collector Priyanka Shukla says that this water was used by humans and animals during hot summer days.
The written orders issued against Rajesh Vishwas said, "Vishwas misused his position and wasted large quantity of water without the permission of any responsible officer which is not acceptable in this summer season and he is suspended forthwith.'