According to the international organization 'Walk Free', around 50 million people are living in modern slavery around the world and Pakistan is the fourth worst country in this global index.
World organization 'Walk Free' According to the modern slavery is hidden from the public eye but many people in every corner of the world are living in this slavery.
According to the organization, Asia and the Pacific region, where 56 percent of the world's population lives, is facing the worst situation regarding slavery.
According to WalkFree, this region is also at the top of modern slavery where an estimated one and a half million people are subjected to forced labour.
There are many forms of modern slavery in the region, including the exploitation of migrants in Bangladesh, the intergenerational slavery of people chained to debt in Pakistan, and state-run forced labor in China, North Korea, and other countries.
Asia and the Pacific have the second highest prevalence of forced marriage in the world after the Arab states, with an estimated 4.5 women and 2.1 men per 1,000 people.
(walk free)
Although the Asia-Pacific region is highly divided in terms of geography, ethnicity, culture, religion and wealth, modern slavery exists in every country.
Discrimination based on sex, race, caste and ethnicity are different forms of modern slavery.
This situation is exacerbated by conflicts such as the mass displacement of the Rohingya population in Myanmar, political instability, such as the Taliban's takeover of power in Afghanistan, and economic insecurity, such as the economic crisis in Sri Lanka and other countries. And evident from the humanitarian emergency.
The effects of climate change, such as the devastating floods in Pakistan and the coronavirus pandemic, have exacerbated this vulnerability across the region, increasing unemployment, poverty and gender inequality.
Australia has taken the most steps to combat modern slavery in the region.
After that, positive steps were also taken in the Philippines and Thailand, while North Korea and Iran did the least in this regard.
This section contains related reference points (Related Nodes field).
In most countries, governments should address significant gender disparities, including raising the marriage age to 18 for girls and boys, and ensure that labor rights reach all workers, including migrants.
In 2021, an estimated 2.93 million people in Asia and the Pacific were living in modern slavery. This constitutes 59% of the world population.
In terms of modern slavery, the most widespread country in Asia and the Pacific, but also in the world, is North Korea, where the population is forced into slavery by the state, and in case of non-compliance, the punishment is hard labor in prisons and camps. There is a risk of An estimated 1 in 10 people in North Korea have been found in conditions of modern slavery.
After North Korea, Afghanistan, Myanmar and Pakistan were the second, third and fourth places for modern slavery in the region. India was ranked sixth and Bangladesh ninth in this list.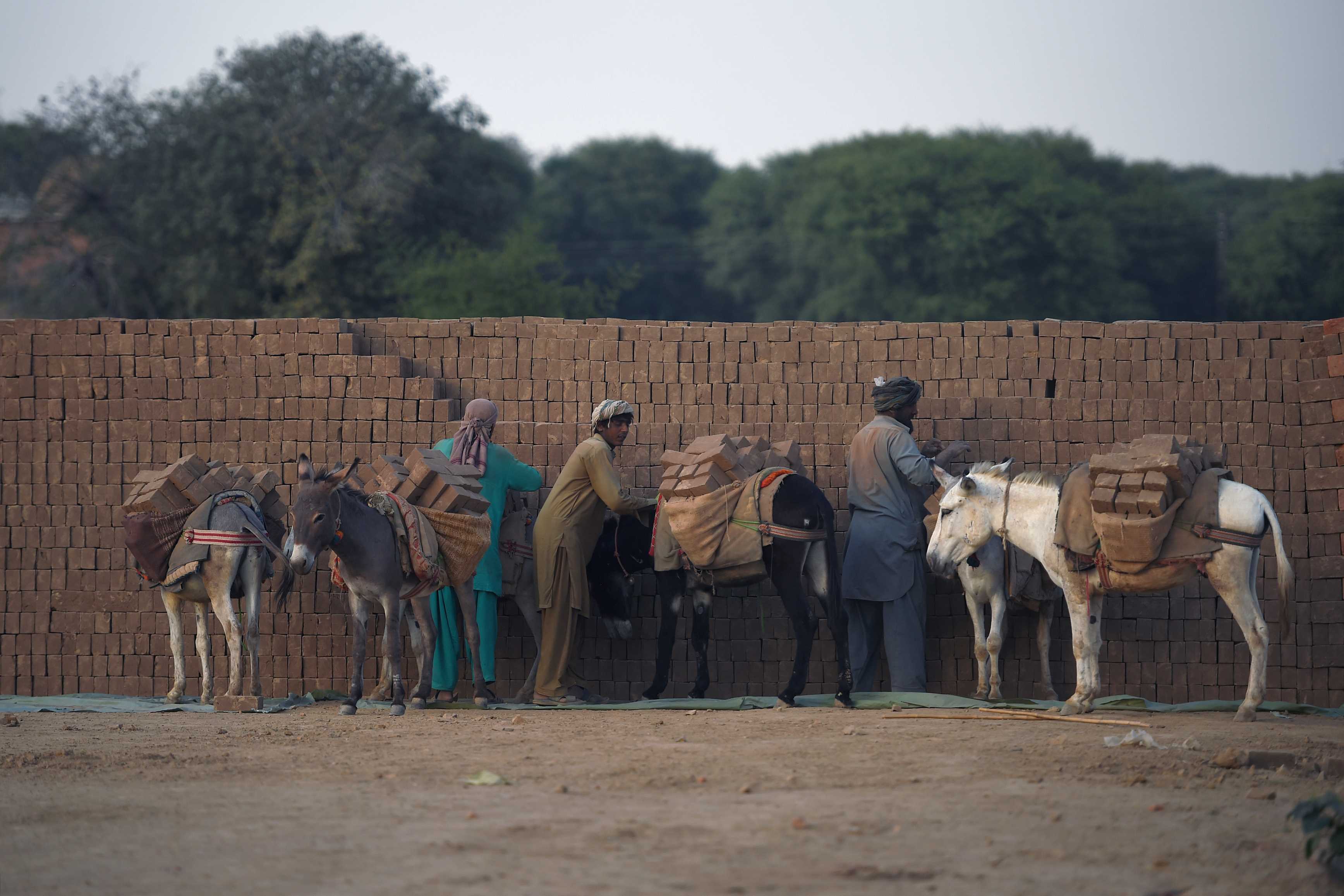 According to WalkFree, this region is also at the top of modern slavery, where an estimated 1.5 million people are victims of forced labor (File photo AFP).
The largest populations in terms of population are India, China and North Korea, which together account for two-thirds of all people in modern slavery in the region.
Instability shapes the experiences of modern slavery in large countries in Asia and the Pacific, for example the deteriorating humanitarian situation due to political and economic turmoil underpins modern slavery practices in Afghanistan and Myanmar.
In other countries where modern slavery is more prevalent, such as Pakistan and India, economic insecurity forces workers to take precarious jobs or take loans from oppressive employers. Employers then exploit these workers and force them into forced labor to pay off their debts.
Although these regional figures on modern slavery are the most reliable to date, they are only estimates given the unavailability of data in key regions and sub-regions. For example, difficulties in conducting surveys in conflict-affected countries such as Syria mean that despite our efforts to address data gaps, our estimates for these countries would likely understate the problem. are
These estimates do not include child recruitment into armed militias or organ trafficking, which other sources have found to be problems in some parts of the region.