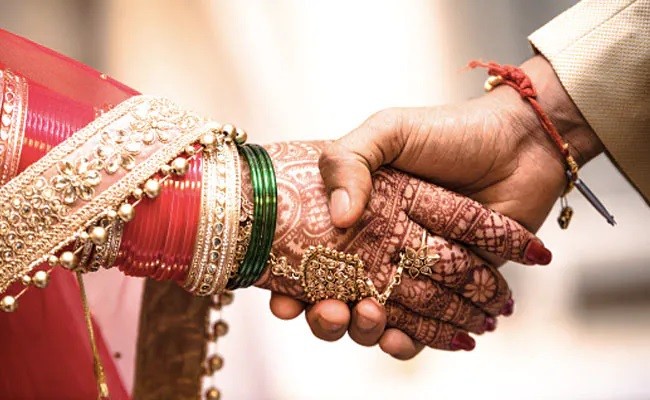 "This contract is illegal under Hinduism," said the lawyer. (Photo: NDTV)
A man living in the city of Gwalior in the Indian state of Madhya Pradesh has two wives who have agreed to spend separate days with him.
According to NDTV, the lawyer of the family court of Gwalior city has said that 'a man and his two wives decided to live happily in separate houses and also decided that the husband would spend the week with one of his wives. will spend three days, while he will be allowed to spend the seventh day with any wife of his choice.'
However, a lawyer named Harish Dewan has declared this 'agreement' illegal in the context of Hinduism.
Advocate Harish Dewan says, 'The story of this man and his two wives came to light when he remarried his former female colleague in Gurugram. Earlier, he had left his first wife in Gwalior during the corona virus epidemic.
His first marriage was to a woman living in Gwalior in 2018, they both lived together for two years, but during the corona virus epidemic, he sent his wife to Meke and he himself went to Gurugram.
He added that he did not go to Gwalior to bring back his first wife until 2020, after which his wife became suspicious and came to his office in Gurugram where she found out that her husband had married another. He has got married and during this time his daughter has also been born.'
"After learning about the second marriage, the first wife fought and protested with her husband in front of everyone in the office, then decided to approach the family court in Gwalior for justice."
"Later her husband was summoned to Gwalior, he refused to leave his second wife despite several attempts to get consent," the lawyer added. Even the two wives were tried to be persuaded, but neither was willing to listen.'
Harish Dewan says, 'The trio then decided that the husband would spend three days of the week alternately with both wives, while on Sundays he would be free to choose which of the two wives he wanted to be with. '
"Under the agreement, he will give equal share of his salary to both wives and will also get separate flats for both of them in Gurugram."
On the legal and religious status of this agreement, lawyer Harish Dewan says that 'the three have entered into this agreement of their own free will. There is no role for the lawyer or the family court. All three have clearly stated that they are Hindus and this agreement is illegal under Hindu religion.'